Bringing a new pet into your home is a big decision. If you are looking for an animal, there are many pet adoption agencies across the country ready to help complete your family. Adopting a pet is a great way to save a life and bring joy into your home.
If you've decided you are ready for the commitment, we've rounded up some of the best pet adoption agencies in the country. Here are our recommendations based on where you live and what you need to know before you apply to adopt.
Best Multi-Regional: Best Friends Animal Society
Best in New York: North Shore Animal League America
Best in Chicago: Paws Chicago
Best in Texas: Operation Kindness
Best in LA: Wags and Walks
Best Pet Store-Affiliated: PetSmart Charities
Best Pet Adoption Website: Petfinder
Best Multi-Regional: Best Friends Animal Society

Best Friends Animal Society is a nationally recognized animal rescue that has been working to save animals since 1984. It runs the largest no-kill animal sanctuary in the country and has locations in New York, California, Utah, and Georgia. Additionally, it has a Best Friends Network of shelters that it works with throughout the country. Best Friends is a 501(c)(3) nonprofit rescue that focuses on cats and dogs that would otherwise land in kill shelters. It also has a Best Friends Animal Sanctuary located in southern Utah that houses cats, dogs, horses, rabbits, birds, pigs, and other animals.
All of the Best Friends Animal Society locations require a dog or cat adoption survey to be filled out before the process starts. This survey asks you questions about your lifestyle, what you are looking for in a pet, and more. It will be sent to an adoption coordinator, who will work with you to find your new best friend. Once you zero in on a pet that you think will work for your family, you will have a meet-and-greet. Adoption fees vary based on location.
Best in New York: North Shore Animal League America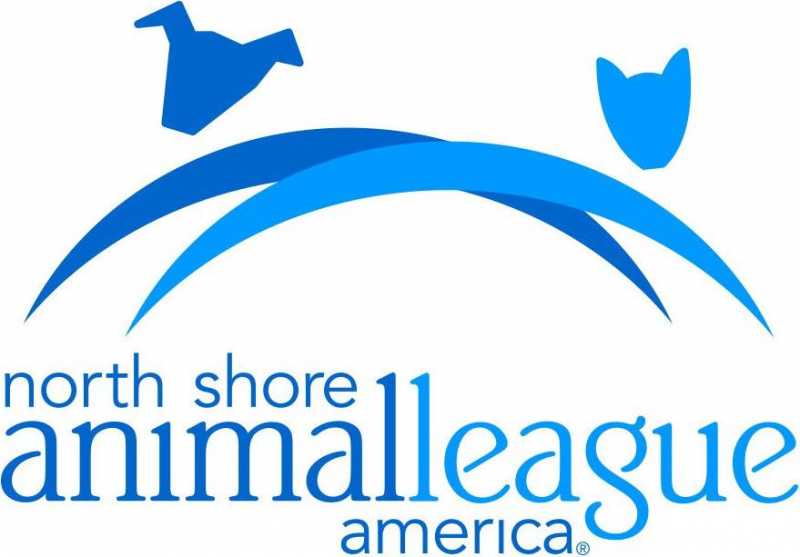 Founded in 1944, North Shore Animal League is one of the largest no-kill rescues in the country. Located on Long Island in Port Washington, North Shore places nearly 18,000 pets on average every year. In addition to its main location near New York City, it also has a location in the Adirondacks. Its adoption process is fairly straightforward. You will work with an adoption coordinator to find a pet that suits your lifestyle and fits your needs. You can visit cats and dogs in person at the shelter or set up meet-and-greets for any pet that may be fostered in a home.
Adoption fees range from $50 to $350, depending on the type and age of the pet you are interested in adopting. In some cases, you can adopt a pet the same day you apply, but it depends on the availability and whether you find the right match.
Best in Chicago: Paws Chicago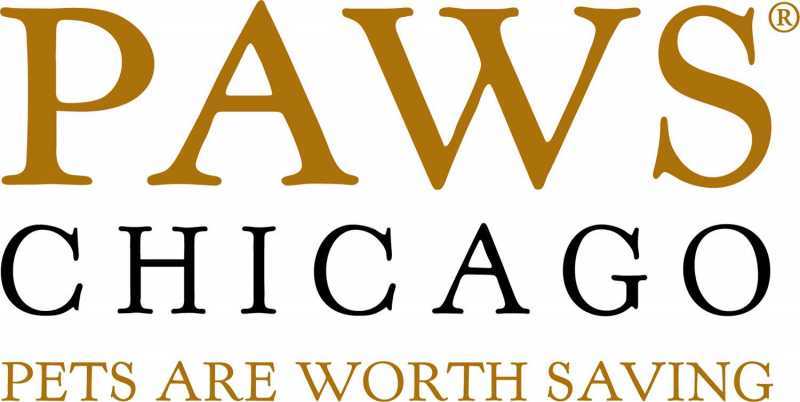 If you're located in or around the Chicago area, check out Paws Chicago the next time you are interested in expanding your animal family. This rescue is one of the largest in Chicago, and they placed over 4,000 cats and dogs in 2020 alone. To start, you can fill out its ComPETibility Quiz to hone in on the type of pet that's best suited for your needs. Then, you can browse its adoptable animals and put in an application when you see one you like. If the pet you apply for happens to have already found a home, Paws Chicago will keep your application on file for six months while you wait for the next perfect match to come along.
Paws Chicago has multiple locations throughout the city. Dog adoption fees range from $200 to $350, and dogs younger than 8 require an additional $100 Paws training deposit to jumpstart your pup's training. Cat fees are between $50 and $150, depending on the age of your future feline friend (and if you match with two kittens, you can take them home for $250). We love that Paws Chicago focuses on finding a perfect match and even requests that owners follow up with training to ensure a happy future.
Best in Texas: Operation Kindness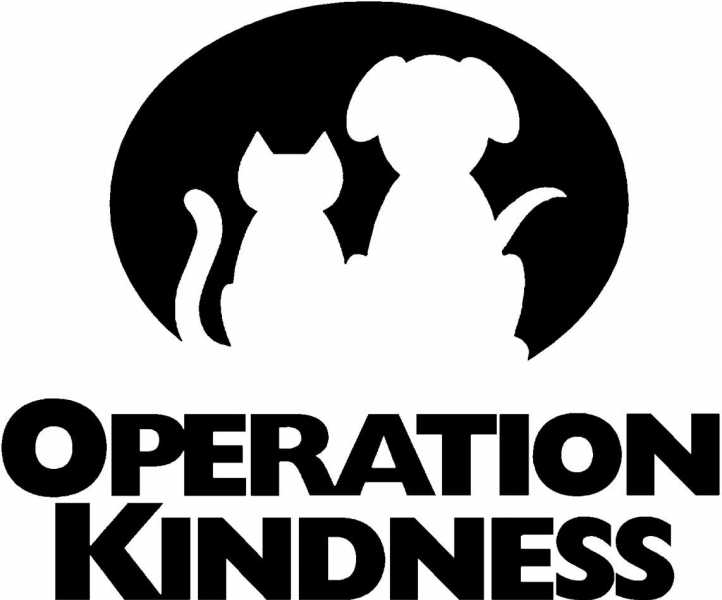 Based out of Carrollton, Texas, Operation Kindness has been rescuing cats and dogs since 1976. It works with a system of 41 shelters across Texas to help save pets in need. Most of its pets are housed at Operation Kindness' physical location, where you will go to meet an adoption counselor to find your perfect fit. Each meeting takes about one hour, and in some cases, you can leave the very same day with your new pet. In general, you can expect to bring your new pet home within 72 hours.
Adoption fees are $135 for cats and $185 for dogs. And they include a spay or neuter, vaccinations, a microchip, and a valuable coupon for Pet Supplies Plus (dogs are also sent home with a bag of food). Operation Kindness is lifesaving animal shelter that works to save the most vulnerable pets in need. We love the profiles it fills out for each pet, which often include multiple photos and a video, so you can really get to know each dog or cat ahead of time.
Best in LA: Wags and Walks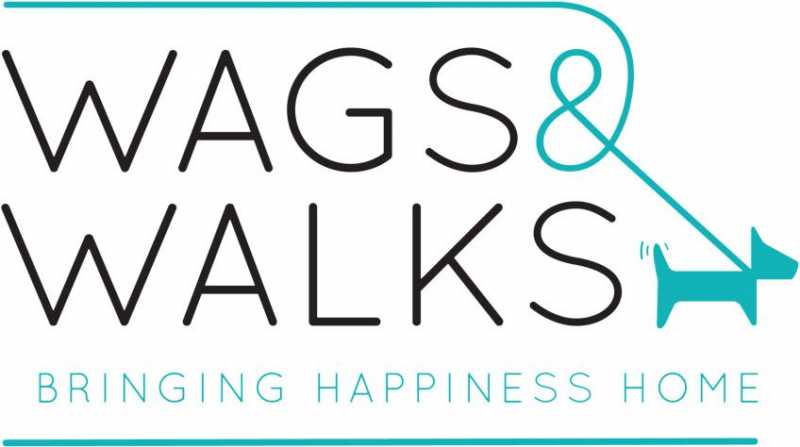 Wags and Walks is based in West Los Angeles and has a 4,000-square-foot facility to house homeless dogs. But it also has a robust foster system to ensure it saves as many dogs as possible. As of June 2021, most of their dogs are in foster homes. The adoption center is temporarily closed to the public for walk-ins. Adoptions occur by way of an appointment and a private meet and greet. If you are interested in adopting, fill out an adoption application, and you will hear back within 48 to 72 hours.
This agency screens potential adopters to ensure they find a great fit for every homeless pup. Adopters must be 21 or older, and adoption fees range from $450 to $550 per dog. All pets come with a spay or neuter, vaccinations, and a microchip.
What makes Wags and Walks different is it doesn't select pups for its rescue based on breed or size. Instead, it focuses on temperament and likelihood to thrive in a new home, meaning it often caters to breeds that would otherwise be overlooked. It also has a very open mind when it comes to adopters and doesn't have set rules about how much space an owner must have or how many hours they must spend at home every week. This means every adoption is personal, and the agency understands that families come in all shapes and sizes.
Best Pet Store-Affiliated: PetSmart Charities

Since 1994, PetSmart Charities has worked to help find homeless dogs and cats loving homes across the country. With over 1,600 stores adoption centers throughout the country, the nonprofit has placed over 9 million pets since launching. It works with local animal rescue groups across the country to hold adoption events, place flyers in local stores, and even house some pets on site.
All pets are spayed or neutered prior to adoption. Additionally, some PetSmart Charities' locations even offer low-cost spay and neuter services for pets adopted outside of the system. This makes it easy for anyone to spay or neuter their pet, regardless of finances. The adoption process and fees vary by location, but some pets can come home with you the very same day. Plus, many adoptions come with coupons to help you stock up on your pet's essentials.
Best Pet Adoption Website: Petfinder

Though not a specific adoption agency, Petfinder is a must-use tool for anyone looking for a new best friend. Launched over 20 years ago, Petfinder is basically the Google of the pet adoption world. Its search function allows you to find adoptable dogs, cats, birds, rabbits, and more near you through a variety of rescues and organizations. You can sort results by breed, age, color, behavior, child friendliness, and more. This is one of the most comprehensive search tools available for finding your next pet.
Through Petfinder, you can reach bios about every pet and contact the agency directly from your profile. You can also save pets for later and even sponsor a pet with a donation. Petfinder has partnerships with many local agencies to help support adoptions through in-person events and donations. Once you've adopted your new family member, Petfinder will follow up with helpful tips and offers from partners to keep your pet happy and healthy.
How Much Does It Cost to Adopt a Pet?
Pet adoption fees vary based on the agency and geographical location, but most range from $50 to $500. This often includes a spay or neuter, all necessary vaccines, and a microchip. That said, the cost of adopting a pet is much more than a one-time fee. It is important to consider the recurring costs, such as veterinary care and food, before you bring home a new friend.
How Much Does It Cost to Own a Dog?
It can cost between roughly $1,500 and $9,900 a year to own a dog. This includes food, toys, veterinary care, grooming, training, and dog walking and boarding. Not every dog owner will incur substantial costs in each of these categories. But it is important to plan for unexpected costs, such as medical emergencies.
How Long Does It Take to Adopt a Pet?
The pet adoption process varies based on the agency. Sometimes you can walk out with a new pet on the same day you fill out an application. And in other cases it might take some time to find the right match for your family. Many agencies will screen your application and call references to ensure a good fit, which also can take time.
How We Chose the Best Pet Adoption Agencies
First, we looked at major metropolitan areas across the United States. The agencies we picked are all respected in the animal rescue field. All of our picks are no-kill agencies that focus on saving pets from high-kill shelters, as well as take in strays and surrenders.
We gave high marks to agencies that had straightforward adoption processes. Walks and Wags, for example, made our list because it caters to all types of adopters and doesn't reject potential adopters based on lifestyle. All of our choices spay or neuter with every adoption, but some (such as PetSmart and North Shore Animal League) made our list because they also offer low-cost spay and neuter clinics for outside adoptions.
All of our agencies focus on finding the perfect fit and employ adoption counselors to ensure every animal goes to the right family. Some agencies, such as Paws Chicago, made our list because they focus heavily on training to ensure every pet succeeds in its new home. Although PetFinder isn't an agency, it consists of thousands of organizations that are, and it's a substantial aggregator for finding adoptable pets.